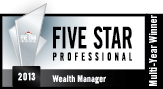 Helpful Content
Recent changes in estate tax laws could affect the strategy you have in place.
A growing number of Americans are pushing back the age at which they plan to retire. Or deciding not to retire at all.
Tulips were the first, but won't be the last. What forms a "bubble" and what causes them to burst?