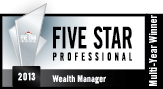 Helpful Content
Important as it is, Medicare does not cover the full range of health-care expenses you may experience in your golden years.
Even low inflation rates over an extended period of time can impact your finances in retirement.
Here's one strategy that combines two different annuities to generate income and rebuild principal.