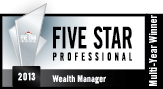 Helpful Content
Does it make sense to borrow from my 401(k) to pay off debt or to make a major purchase?
Business owners may be able to protect themselves from the financial consequences of losing a key employee.
1035 exchanges provide a way to trade-in an annuity contract or life insurance policy without triggering a tax liability.