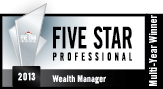 Helpful Content
Bitcoin's future is uncertain, but one thing is for sure: it's the wild west out there, and there is no sheriff in town.
Recent changes in estate tax laws could affect the strategy you have in place.
A growing number of Americans are pushing back the age at which they plan to retire. Or deciding not to retire at all.