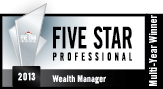 Helpful Content
Have you ever wondered how your credit score compares to the rest of the country? Take a look and see.
Business owners may be able to protect themselves from the financial consequences of losing a key employee.
In the event of an unforeseen accident or illness, disability insurance may be a good way to protect your income and savings.