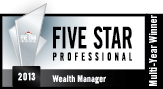 Helpful Content
The tax rules governing profits you realize from the sale of your home have changed in recent years.
Among stock-market investors there's long been a debate between those who favor value and those who favor growth.
Lifestyle inflation can be the enemy of wealth building. What could happen if you invested instead of buying more stuff?