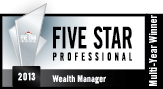 Helpful Content
The Economic Report of the President can help identify the forces driving — or dragging — the economy.
When your child has income, there's a good chance that he or she will need to report it and pay taxes.
Bonds may outperform stocks one year only to have stocks rebound the next.