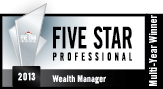 Helpful Content
A look inside the U.S. government's statistics on household net worth.
Every year the IRS releases its list of tax scams, spotlighting some ways that people try to separate you from your money.
Preparing for college means setting goals, staying focused, and tackling a few key milestones along the way.