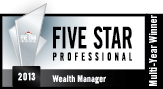 Helpful Content
China owns a portion of the total outstanding debt of the U.S. Government. What does it mean?
If you died, what would happen to your email archives, social profiles and online accounts?
Procrastination can be costly. When you get a late start, it may be difficult to make up for lost time.