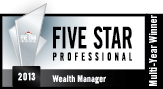 Helpful Content
Lifestyle inflation can be the enemy of wealth building. What could happen if you invested instead of buying more stuff?
The average retirement lasts for 18 years. Are you prepared to fill that many days?
For some, the social impact of investing is just as important as the return, perhaps more important.